McBride & Lucius: "A Seamless Transition from Old to New"
In the era of coronavirus, businesses have learned to function mostly or entirely online. We've traded in-person meetings for Zoom conferences, quick chats at the water cooler for equally speedy emails, and more. But what would happen to your business if one day, with no warning whatsoever, your email accounts simply disappeared?
For the team at McBride & Lucius, an instance like this turned into an immediate crisis. After months of back and forth with an overloaded IT service provider, employees and consultants at the business consultancy firm logged onto their work computers one morning to find—nothing.
McBride & Lucius is a performance-oriented team of business consultants with an outstanding reputation in organizational strategy, talent management, leadership development, team performance, and executive coaching.
"Everything was gone—our calendars, emails, all of it. None of us could access anything," says Anita Keenan, Manager of Business and Client Relations at McBride & Lucius.
"Our old provider was probably just overwhelmed," adds John McBride, one of the company's Managing Partners. "They couldn't get it back on track, so there was a period of three weeks where our email was just a complete and utter mess. And in a business like ours, especially during the COVID-19 era, if you can't stay in contact with your clients, you're in big, big trouble."
It turned out that a high-stress email migration—planned by McBride & Lucius's original managed service provider, but not yet scheduled—had been accidentally pushed forward over the weekend by the company that managed McBride & Lucius's email servers.
The result? Total shutdown. The team could neither send nor receive emails, update or view their calendars, or communicate with clients.
The team's original MSP put together a temporary solution, restoring a backed-up version of McBride & Lucius's email servers. However, this solution couldn't last.
"It felt like our old server could blow up at any moment, like it was put together with gum and duct tape," says Anita.
Sharon Lucius, the second half of McBride & Lucius's Managing Partners, summed up the situation: "It was a hot, steaming mess."
Unfortunately for the team, however, a quick fix was not in sight. And to make matters worse, Sharon and Anita found themselves brushed off by the CEO of their technology company.
"We were two, three weeks in, still getting no emails, FREAKING OUT!" says Anita. "Eighty to ninety percent of our business is on the computer, so you can understand how serious of an issue this was."
During a call meant to resolve McBride & Lucius's email issues, the original MSP's CEO responded to Sharon and Anita's stress by announcing he would be prioritizing "bigger fish" first: in other words, companies with larger teams than McBride & Lucius, who were dealing with the same avoidable email server crash.
"When we're stressed, and they're stressed, and we're all in this terrible position, the last thing we want to hear is that another company has worse problems," says Anita.
It was time to find a new solution.
Traditionally, McBride & Lucius worked with managed service providers based in the company's home state of Massachusetts. This time, however, Sharon—who is based in Jacksonville, Florida—took a colleague's recommendation and called Grand Technology Solutions.
Working directly with McBride & Lucius's old MSP, the Grand Technology Solutions team was able to work out a fix that transferred the company's email and calendar servers to Office 365. Over the July 4th long weekend, GTS finalized a large-scale email migration for the firm's full-time employees and large team of contractors.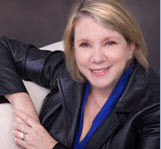 "Man, GTS has really proven that that was a good decision," says Sharon. "We're all thrilled. Paul not only managed the transition for us, but also for our large network of contractors, and everybody was writing to me saying, 'Oh, man, your new IT guy is great!'"
"I came in on Monday morning and everything was up and running!" John adds. "Any technology transition is always challenging, but this was a seamless transition from old to new."
The email migration was McBride & Lucius's first foray into working with GTS. Since then, GTS has also helped the team tackle a wide range of IT issues, from technology replacements to virtual office set-ups and everything in between.
"We've worked with GTS for several weeks now," says Anita. "Paul and the team have proven it to be true that they actually care about our business being as successful as theirs. It's a hand-in-hand thing: If our work is going well, and his work is going well, then everyone is happy."
Among the other fires McBride & Lucius has had to put out, one of Sharon's two critical work laptops suffered a critical failure in the midst of a frantic work week.
"I serve clients every day, so it's not like I can just say, 'Okay, you have to wait until I sort this out,'" says Sharon. "I raised my white flag to GTS, and Paul got on his white horse and came out here. And things are working now!"
The culprit turned out to be the docking station for Sharon's laptop, and navigating a replacement with the responsible technology company was a task that normally would have caused Sharon a ton of stress. Instead, GTS set up a time to speak with Lenovo, acting as an intermediary for the call. The tech issue was resolved quickly and effectively, leaving everyone happy—and with much more time on their plates.
"One of Paul's unique qualifications for his role is his ability to speak my language, as well as the technology languages I don't understand," says Sharon. She laughs and adds, "How does he understand that? Sometimes, I don't even know what I'm talking about!"
Anita seconds this feeling, sharing another example of a technology snafu that could have ground McBride & Lucius's operations to a halt. "Literally yesterday, I needed to set up the computer that we use to run Quickbooks and our phone system—which usually lives in the office—in my home office."
The team assumed that the computer would work as soon as it was plugged in, but according to Anita, "I plugged it in and, of course, it didn't work. I called Paul, and he walked me through every step of setting up that computer without being here in person—without even seeing it! He was able to completely solve all of my problems."
Ultimately, the team at McBride & Lucius has felt that working with GTS removes much of the stress from the IT equation. This is particularly true during COVID-19, when companies around the world have had to adapt quickly to rapidly changing work conditions.
"I've appreciated working with Paul because he clearly knows his stuff inside out," says John. "Plus, he's a good listener.
He takes the time to understand what the real issue is, and doesn't jump in too soon with a solution that's not quite what we need. The best part is that he then comes in, fixes it once, and it's done!"
"I would recommend GTS every single day of the week," says Anita. "In fact, I would offer their services even without the request of a recommendation! We so value the personal touch. It's so nice to see other businesses stepping up and caring about their customers, and not just saying, 'You're ticket #45 and we'll get to you when we get there.' It's not a deli counter with GTS, at all."
"I already have recommended GTS!" adds Sharon. "If you want a turnkey operation where you don't have to worry about technology, and you want to worry about the core of your business instead, then you want GTS. They'll just handle it for you so you can go on about the business that you understand."
"For businesses like ours and people like us, we're not a tech business, but technology is SO important for our business," Anita explains. "No matter how small our call or email is, he makes it a priority—even more of a priority than we do, sometimes!"
To find out more about
Is your business struggling with an IT issue that feels insurmountable? We can help! Whether that means working with your current MSP to find an actionable solution, acting as an intermediary with your technology vendors, or setting up your business's IT from scratch, the team at Grand Technology Solutions has the know-how and the creativity to find the perfect solution for you and your business.
Give us a call at (904) 606-6011 or email info@helpgts.com to see how we can find your seamless transition from old to new.